Career Paths
Our Financial Representatives exemplify character, quality and diversity, and along with our staff and management team enthusiastically embrace the recruitment process and how it contributes to the growth and development of our community.
We know that building your own business is difficult without help. The Northwestern Mutual management team in Louisiana and Mississippi is committed to building a cohesive unit of productive full-time financial representatives.
Supporting the development of our financial representatives helps strengthen Northwestern Mutual. We provide continuous opportunities for advancement through specialization and leadership training. Everyone's career path is unique, so our independent financial representatives control the choices they make to help direct and furthur their careers.
---
Career Paths
Career development depends upon a number of factors including personal drive, commitment, capabilities, skills, and experience. Northwestern Mutual's offices in Louisiana and Mississippi support our financial representatives' progress by offering areas of specialization and opportunities for leadership training. Our Financial Representatives are responsible for the path their careers take, and we provide them with ample opportunities for growth.
Specialization - The opportunity to specialize in market niches such as disability income, long-term care, annuities and investments. Representatives may also choose to become financial advisors or wealth management advisors of Northwestern Mutual Wealth Management Company®.
Leadership - The opportunity for career advancement through the recruitment, development and retention of fellow representatives by opening new offices, strengthening existing ones, and supplying the overall structure and support to maintain and grow Northwestern Mutual. A Financial Representative can maintain his/her own practice while helping other representatives build new ones. Leadership opportunities include, but are not limited to:
Leadership through Education, Achievement & Development Program (L.E.A.D.): Provides access to an exclusive training curriculum that will help Financial Representatives develop the skills needed to take on a leadership role within their network office.
College Unit Director (CUD): Leads a group of energized college interns.
Field Director (FD): Assists in the recruitment and selection process in order to build a cohesive unit of productive full-time Financial Representatives.
Managing Director (MD): Takes on the unique challenge of balancing personal production and managing a district network office.
Managing Partner (MP): Creates a vision and is responsible for the overall success of a network office.
---
Melissa M Overholt

melissa.overholt@nm.com
Office 504-831-8146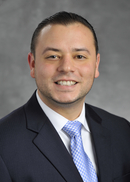 Michael G Bazile
Recruiter
michael.bazile@nm.com
Office 985-246-5857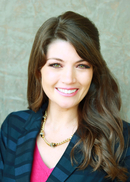 Katherine E Dantin
Recruiter
katherine.dantin@nm.com
Office 225-408-4573
My Networks:
Katherine is our recruiter for the Baton Rouge office.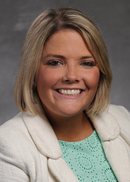 Abigail O Payne, CLF®
Recruiter
abigail.o.payne@nm.com
Office 337-769-1893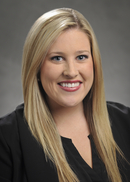 Sarah R Rainwater
Recruiter
sarah.rainwater@nm.com
Office 337-437-7826
Sarah is our recruiter for the Lake Charles office.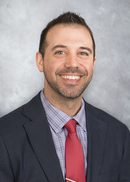 Brandon Lee Emmer

brandon.emmer@nm.com
Office 318-227-0711
My Networks:
Brandon is the recruiter in Shreveport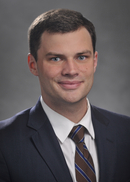 Jeff J Beddingfield IV

jeff.beddingfield@nm.com
Office 601-664-1212
Jeff is the recruiter in our Ridgeland Office.