Annie Sun Juttner
Director of Recruitment and Selection
annie.juttner@nm.com
Office 504-831-8146
My Networks:
Annie is the recruiter in the Greater New Orleans area.
Careers
Whether you're seeking a new business challenge, or a college student seeking one of the top 10 internships (according to Vault.com Guide to Internships, 2017 edition), a career as a Northwestern Mutual Financial Representative with Northwestern Mutual of Louisiana and Mississippi may be the right career move for you.
Successful financial representatives with Northwestern Mutual experience tremendous pride and satisfaction in building a practice from the ground up. Their success is not a factor of luck or chance; it's the result of a productive work ethic, strong relationship skills and a level of professionalism second to none. A mission of doing what's right for our clients is the thread that weaves together our organization.
We know that building your own business is difficult without help. As a financial representative with Northwestern Mutual, you will be in business for yourself, but not by yourself. We will provide you with support in your training and development, so you don't have to do it alone.
---
Managing Partner Steven Dugal offers his thoughts on watching financial representatives build their careers and on Northwestern Mutual:
"I get pumped up watching others strive for and achieve their goals. For people to embrace the fear of change and really grow, that gets me excited. Watching people grow professionally, financially and personally in this business is what it's all about."

What separates Northwestern Mutual from other companies is the people. The people here really care about the history and culture of the organization. You just don't see that anywhere else. We care about this company, what it stands for and delivering world class products and services to our policyowners."
---
If you're ready to be your own boss, set your own hours and make a positive impact on people's lives everyday, then turn your dreams into reality and find out what a career as a Financial Representative or Intern with Northwestern Mutual of Louisiana and Mississippi, call Annie Juttner at (504) 831-8146.
Being in business for yourself, not by yourself has gotten even better!
Here at Northwestern Mutual in Louisiana and Mississippi, we pride ourselves on helping our new financial representatives off to a fast start, and now we are doing even more.
We provide full staffing support, coaching, and mentoring. We also provide the opportunity for financial assistance both as you prepare for your career and during the first six months while launching your practice.
To learn more about a career where you can take control of your future and make a difference in the lives of other, contact one of our local recruiters.
Abbey C Dixon
Director of Recruitment and Selection
abbey.c.dixon@nm.com
Office 337-233-3663
Abbey is the Recruiter for the Lafayette area. www.lafayette.nm.com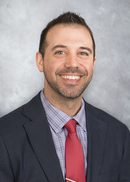 Brandon Lee Emmer
Director of Recruitment and Selection
brandon.emmer@nm.com
Office 318-227-0711
My Networks:
Brandon is the recruiter in the Shreveport office.
Emily King
Director of Recruitment and Selection
emily.king@nm.com
Office 601-664-1212
Emily is the recruiter for the Jackson, MS area.www.ridgeland.nm.com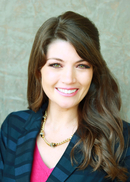 Katherine E Dantin
Director of Development
katherine.dantin@nm.com
Office 225-408-4573
My Networks:
Katherine is our Development Director and Recruiter for the Baton Rouge office. www.batonrouge.nm.com
Melissa M Overholt
Internship Development Officer
melissa.overholt@nm.com
Office 504-831-8146
Melissa is the Development Officer for our Internship program.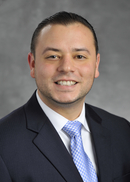 Michael G Bazile
Director of Recruitment and Selection
michael.bazile@nm.com
Office 985-246-5857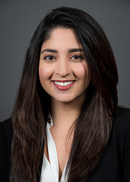 Mojdeh Efatian
Training and Development Coordinator
mj.efatian@nm.com
Office 504-831-8146
MJ is our Training and Development Coordinator for the recruiting team.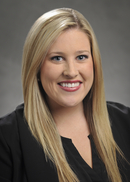 Sarah R Rainwater
Director of Recruitment and Selection
sarah.rainwater@nm.com
Office 337-437-7826
Sarah is our recruiter for the Lake Charles office. www.lakecharles.nm.com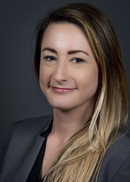 Taylor Weigel
Campus Recruiter
taylor.weigel@nm.com
Office 504-831-8146
My Networks:
Taylor is our Campus Recruiter in the Greater New Orleans area.