Internships
An Internship With a Future
Northwestern Mutual's Top 10 Internship Program *
Internships are about personal and professional development. They are meant to enhance your college education with real-life business experience that can help further your career. A Northwestern Mutual Internship is demanding yet rewarding. Here at Northwestern Mutual-Louisiana and Mississippi, we provide you with the tools, resources and training necessary to help you discover and build your markets to develop a successful practice as a financial representative intern.
As full-time college students, interns in the Network generally work 15 to 20 hours per week developing business and client-building skills. In most aspects, our interns follow the same process for establishing their careers as our financial representatives by:
Meeting with clients
Analyzing clients' situations
Making recommendations
Providing on-going service
Our internship program is more about developing people than selling products. You will learn what it takes to be successful, while sharpening your skills in communications and marketing to help build personal and professional self-confidence. You will also discover the rewards that come from helping others as you bring a full-service approach to your clients' needs and providence guidance and solutions that will have a positive impact on families and businesses for years to come.
*Vault Guide to Top Internships, 2017 Edition
---
Northwestern Mutual-Louisiana and Mississippi
Presents the Fall Class of 2018
Blake Becnel, Andrew Thompson, Harleii Thomas, Dominic Armantrout, Tanner Stockton, Raleigh Cockerill, Charles Harlan, Blake Settoon, Austin Comeaux, Samantha Leger, Trace Guidry, Noelle Carpenter, Bryant Boudreaux, Michael Cobar, Samual Goodfriend, Christian King, Victoria Simmons, Arden Whitehurst, Rodwan Alkadi, Nicholas Athony, Austin Grasse, Malcolm McNiece, Lily Pavy, Reid Sellars, David Doeker.
---
The Internship Opportunity
Our internship offers you invaluable business experience that you will take with you far into your career. But that's just the start of the impact this can have on your future and your present. Consider these benefits:
Practical guidance in your career selection process
The chance to develop your networking and business relationship skills
Flexible work schedule
State licenses for life, health and accident insurance
Securities license opportunities and a head start program for a career as a full-time Financial Representative
Performance-based compensation
Actual business experience for your resume
Test drive the Financial Representative career
Regardless of what you do after graduation, you'll have a foundation of skills and knowledge to build your career upon. In our experience, one out of three former interns becomes a full-time Financial Representative upon graduation. These graduates have built a solid foundation for immediate and future career success.
The two-thirds who choose other career paths benefit as well. They launch their career with strong business-building skills and a clear sense of where they want their career to take them.
Our values of growth, integrity, professionalism, and passion give college students the opportunity to learn how to effectively operate in the professional world while having fun at the same time. Upon completion of the Internship, participants are on the fast track to a fulfilling future, both at Northwestern Mutual and beyond.
If you are interested in an internship with real work experience, or are a college graduate who is ready to be your own boss, be compensated for your hard work, determination, commitment, energy, and drive, and make a positive impact on people's lives everyday then turn your dreams into reality and contact Melissa Overholt at 504-831-8146 to learn more about this amazing opportunity.
---
Campus Affiliations
Northwestern Mutual of Louisiana and Mississippi recruits and actively participates in many career events at various colleges and universities, including:
Melissa M Overholt

melissa.overholt@nm.com
Office 504-831-8146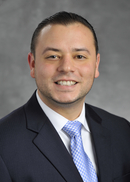 Michael G Bazile
Recruiter
michael.bazile@nm.com
Office 985-246-5857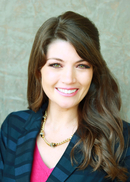 Katherine E Dantin
Recruiter
katherine.dantin@nm.com
Office 225-408-4573
My Networks:
Katherine is our recruiter for the Baton Rouge office.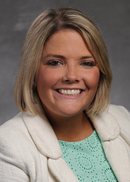 Abigail O Payne, CLF®
Recruiter
abigail.o.payne@nm.com
Office 337-769-1893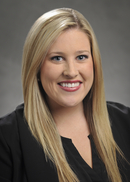 Sarah R Rainwater
Recruiter
sarah.rainwater@nm.com
Office 337-437-7826
Sarah is our recruiter for the Lake Charles office.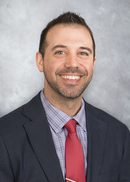 Brandon Lee Emmer

brandon.emmer@nm.com
Office 318-227-0711
My Networks:
Brandon is the recruiter in Shreveport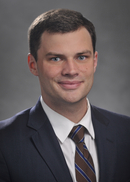 Jeff J Beddingfield IV

jeff.beddingfield@nm.com
Office 601-664-1212
Jeff is the recruiter in our Ridgeland Office.